"Som jag vill / As I please"
A larger mixed media paper doll with magnetic clothes that can be changed. A piece created for the "Malmö Brinner" exhibition at Moderna Museet i Malmö. Available for a loan or permanent sale.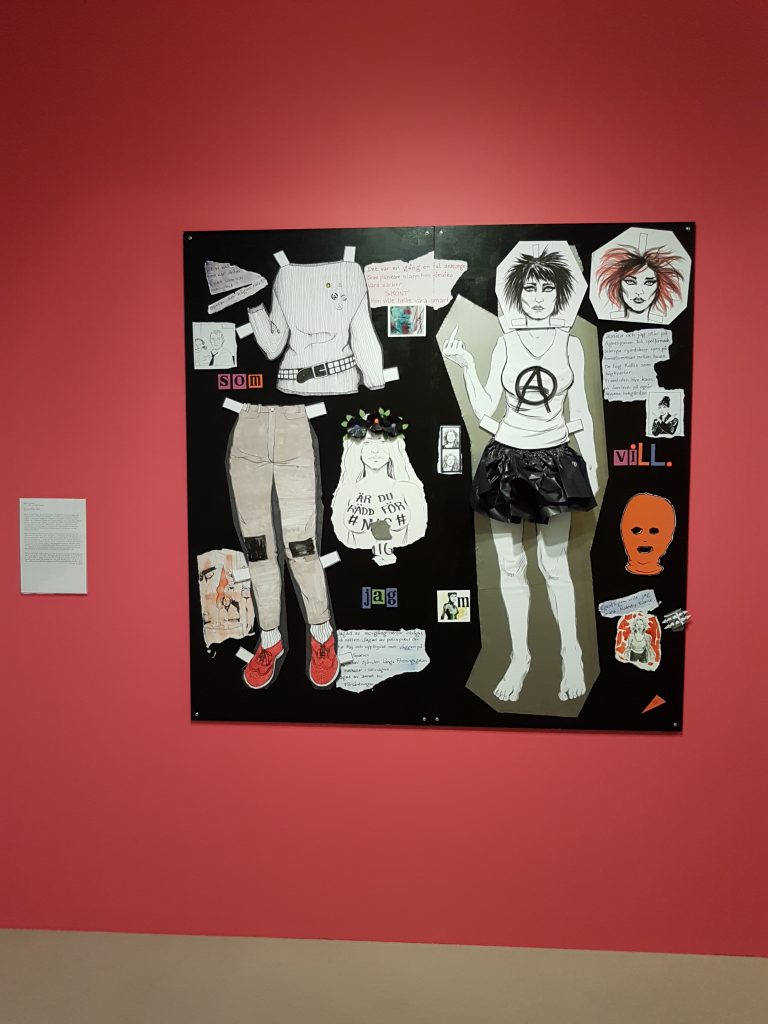 Link to a post written just after the opening with more detail shots.
https://kunsten.nu/artguide/calendar/malmo-brinner-en-utstallning-om-revolt-drommar-och-passioner-1968-1988/
http://www.ystadsallehanda.se/kultur-o-noje/underground-och-ungdomstid-pa-astrands-malmo-brinner/
http://www.skd.se/2017/04/21/med-malmorevolt-och-drommar-i-fokus/
http://www.kunstkritikk.se/kritikk/elden-i-hjartat/?d=se
Other drawings