Landscapes are totally redesigned to our needs and still we feel out of place.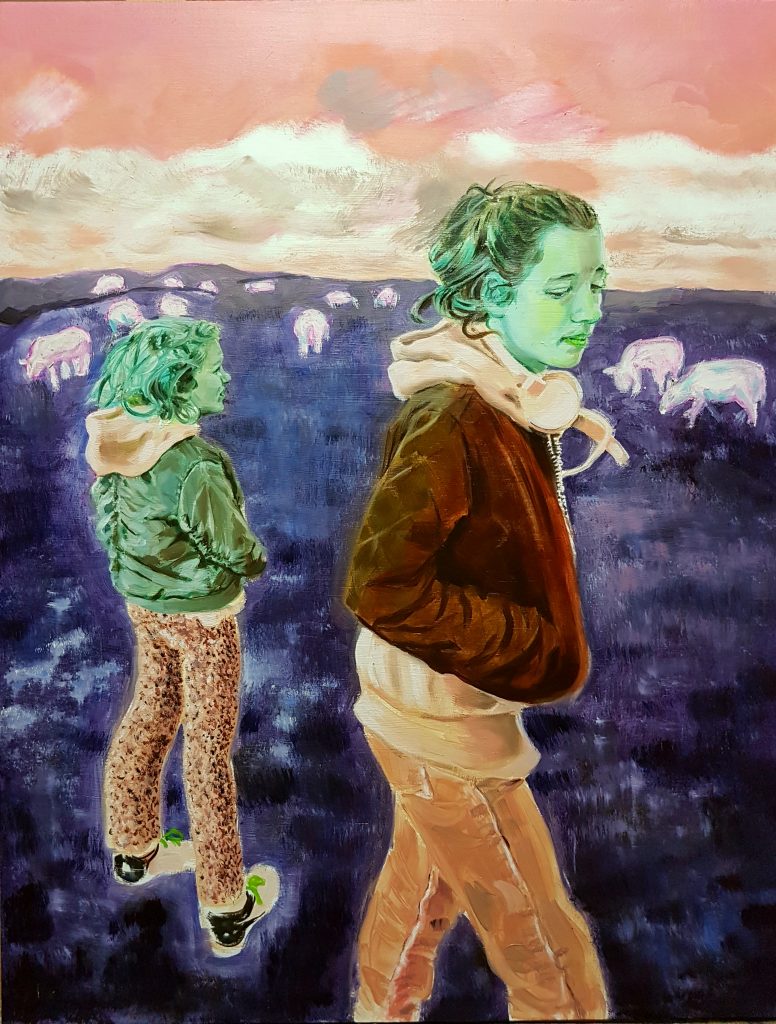 Title "Distance" 2018
Oilpainting and pastel on MDF board. 47×60 cm.
I did a sketch in oilpastels and the lines are visible through the paint. It is very liberating to sketch with oilpastels. Then I just thin it with turpentine so I won't have issues with the paint on top.