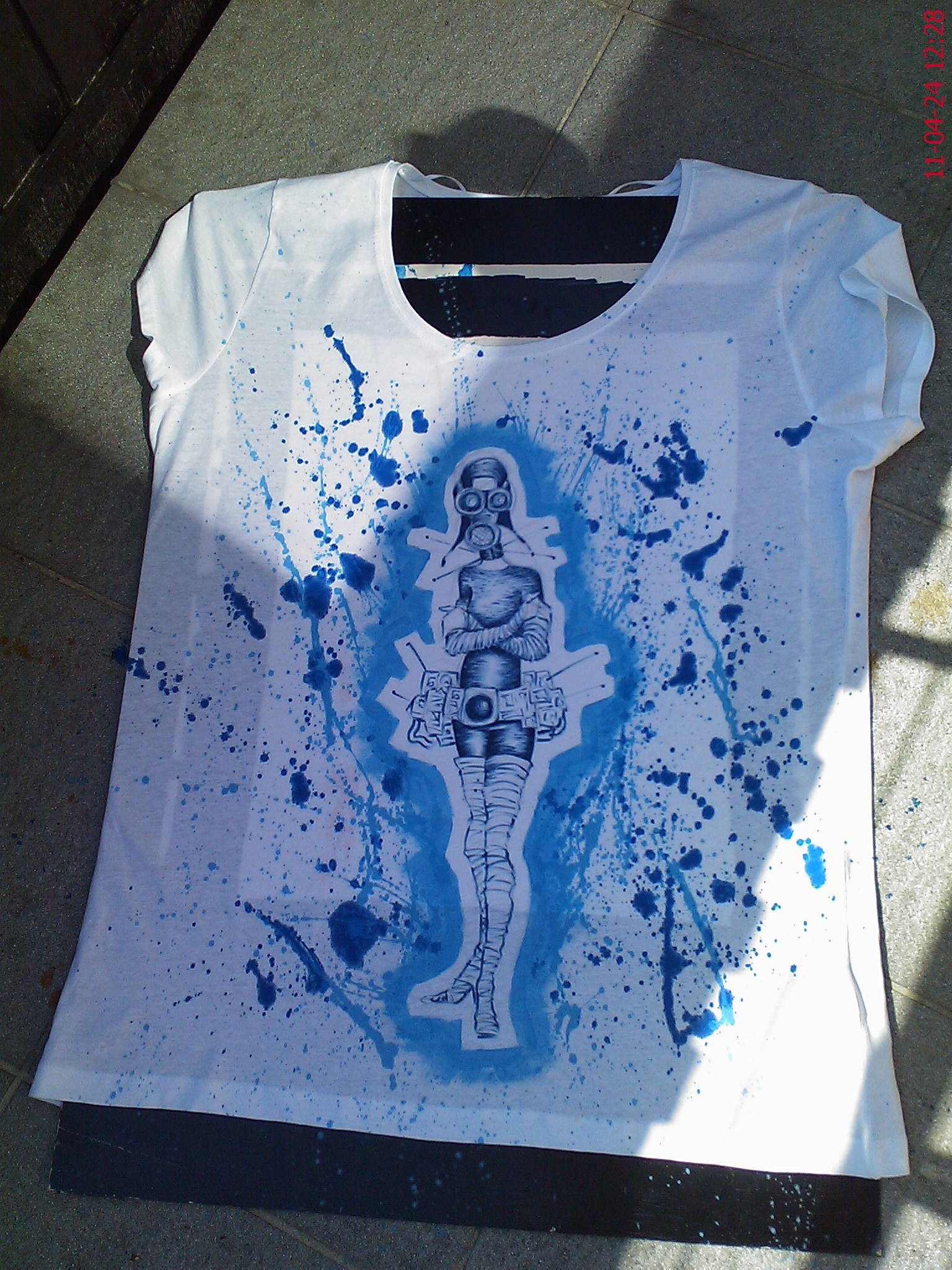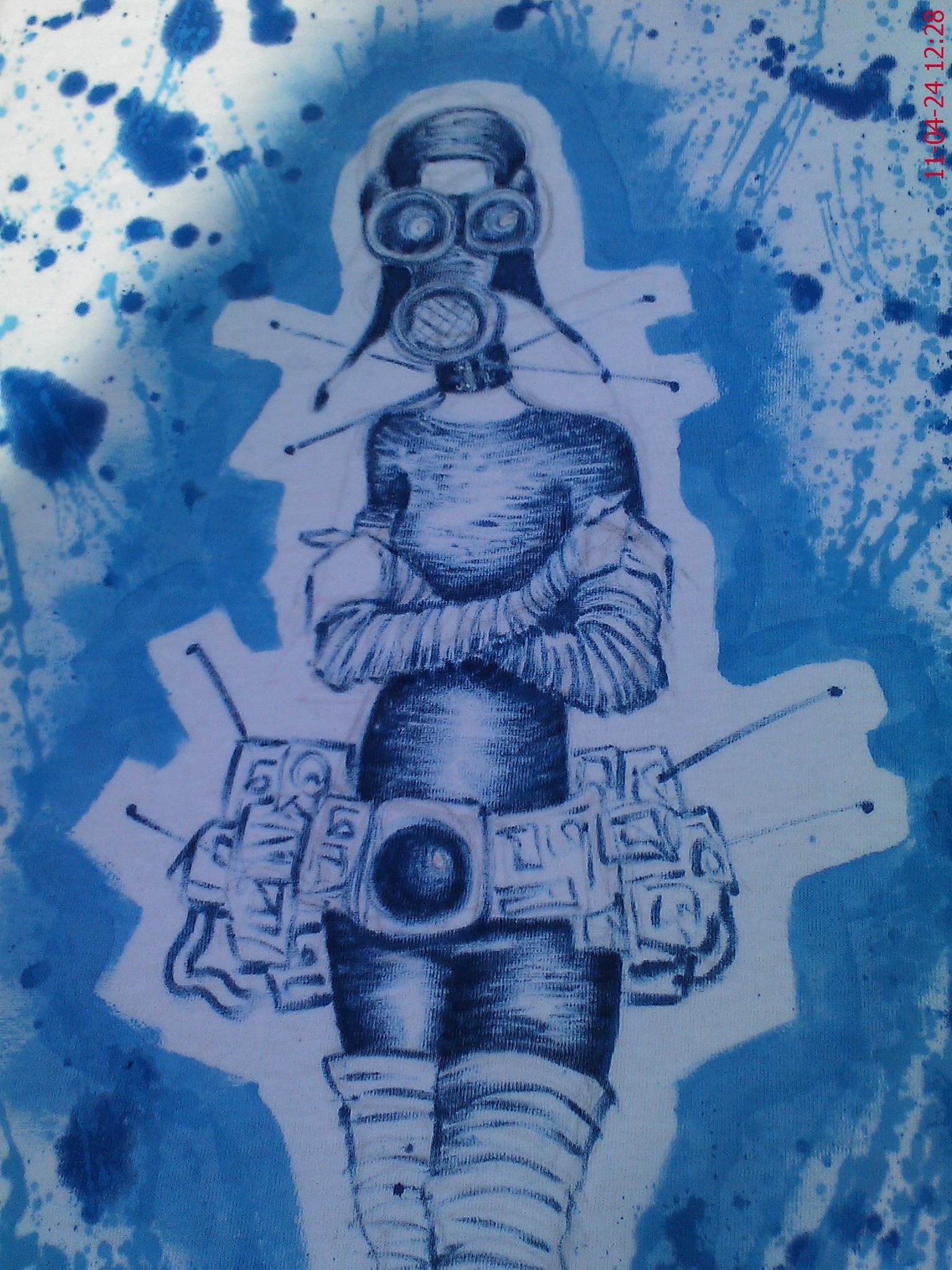 If all generals had their own webcomic with weekly updates this planet would probably be a lot nicer to live on.
I've had some fun making my own handpainted T-shirts. So far one for my daughter and one for me. I used pens for a central drawing and then paint to splash all over.
First I sketched with a pencil in a way that I won't mind if it doesn't wash away. I then used Giotto Decor textile and Milan textile pens. It's hard to get a clean sharp line and the felt tip gets looses fibres quite quick. I used Panduro's Palette to paint with. It's thick and nice like gouache but I diluted it with water to make it easier to get that Pollock effect. The effect I ended up with was a bleed. It's really difficult to get it to mix with water. My next project will probably exclude the pens and water and just use the paint as ink.