Världen är galen. Pacifism, anti-militarism, anti-fascism, anarkism är det naturliga tillståndet men framställs som naivitet, vekhet och kaos.
Att vara fredlig, att vara snäll är inte naivitet eller vekhet. Det är styrka.
Vi ska skratta och göra narr åt patetiska ideal.
Vi ska lära våra döttrar skapa sin egen identitet.
Vi ska skrika ut mot galenskapen.
Vi ska hålla händer och bilda kedja.
Vi ska sova trygga.
To be born gives  you the right to live as a sovereign.
The world is crazy. Pacifism, anti-militarism, anti-fascism, anarchism is the natural state but is pictured as naivety, weakness and chaos.
To be peaceful, to be nice is not naivety or weakness. It is strength.
We will laugh and make fun of pathetic ideals.
We will teach our daughters to create their own identity.
We will scream out against insanity.
We will hold hands and create a chain.
We will sleep safely.
KATARSIS
…
CATHARSIS
HÅN
…
DERISION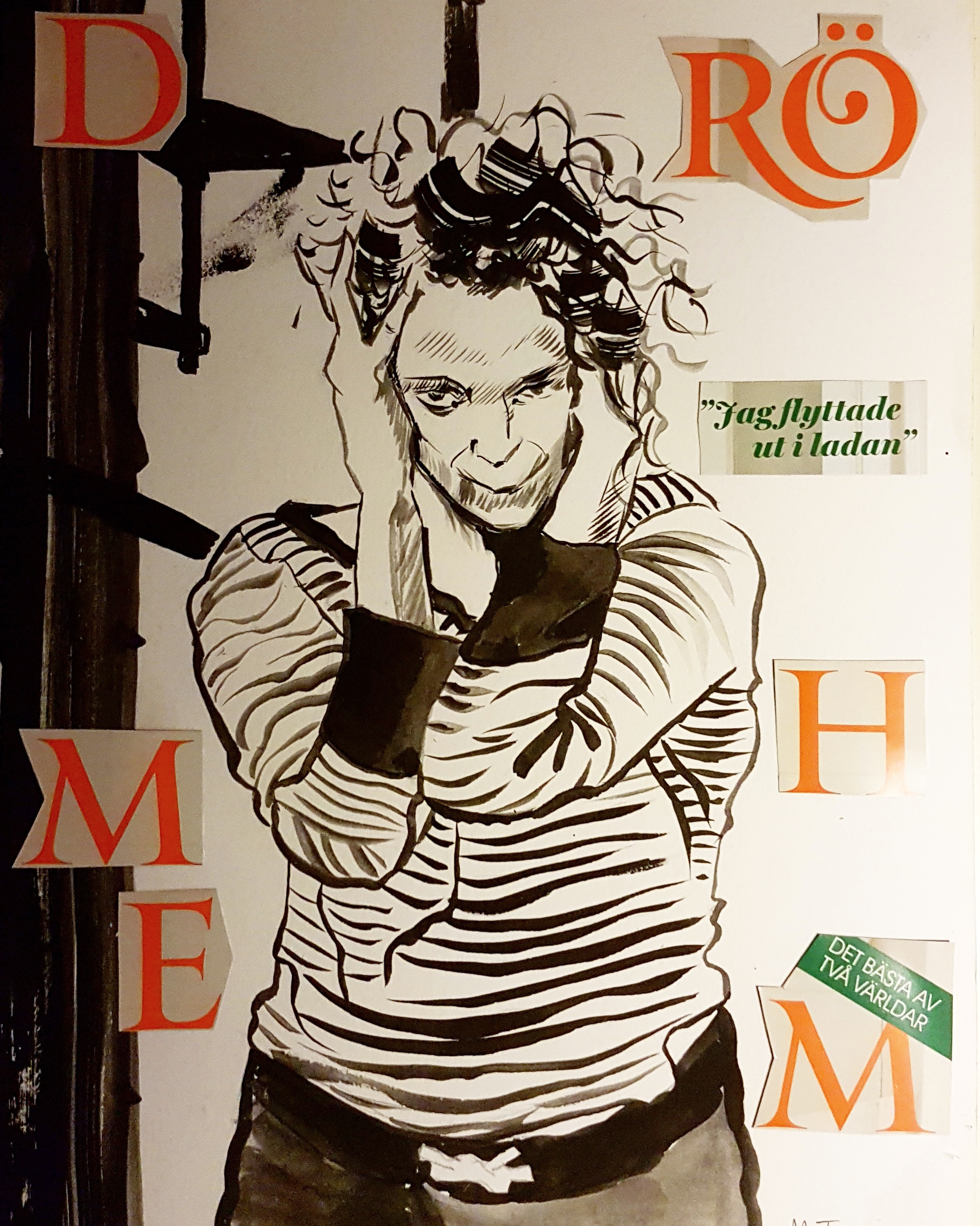 "Drömhem"
"Dream Home" (I moved out to the barn)
2017
.
.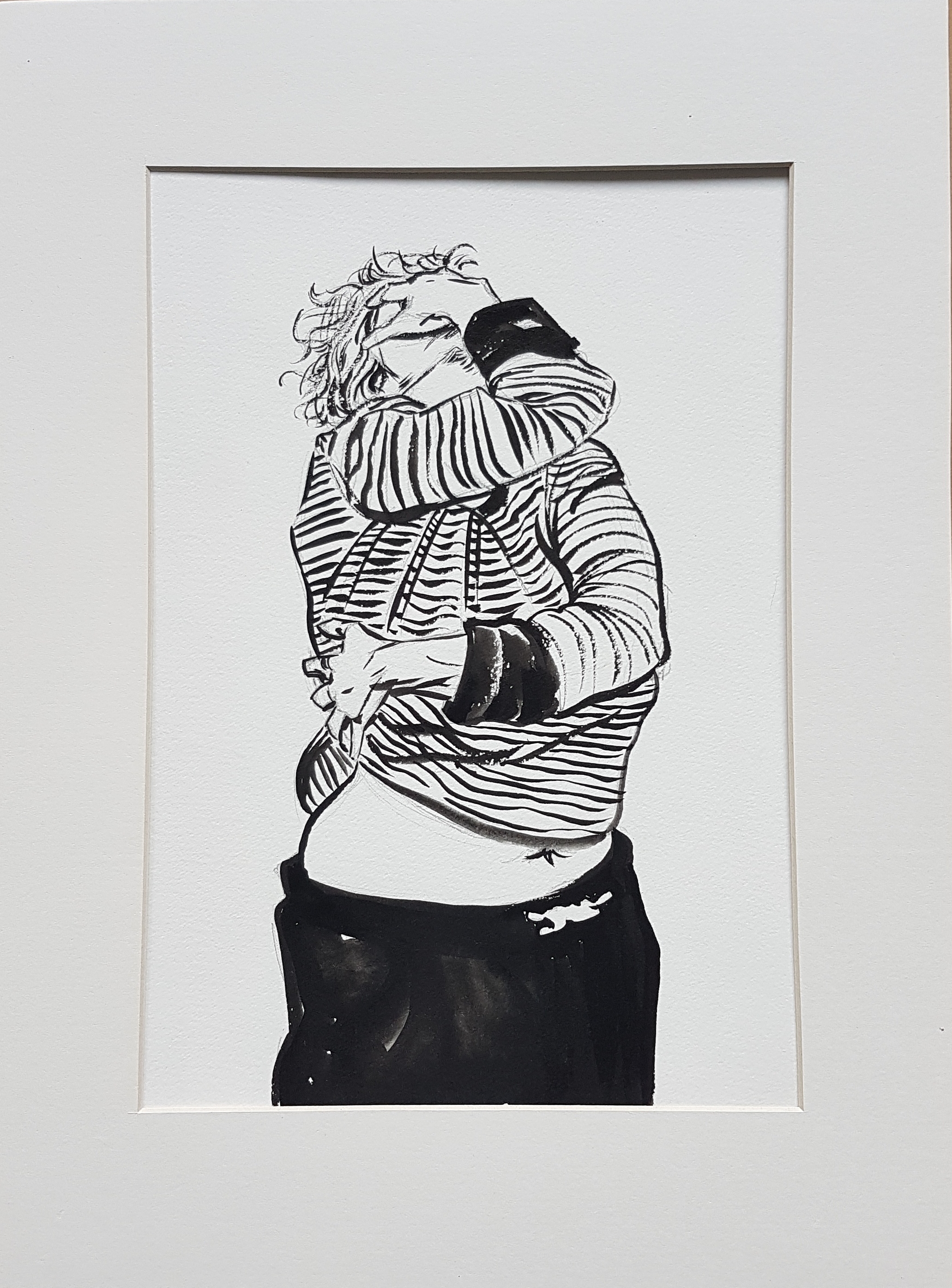 "Internaliserad byråkrati. Viva la revolucion!"
"Internalised bureaucracy. Viva la revolucion!"
2017
.
.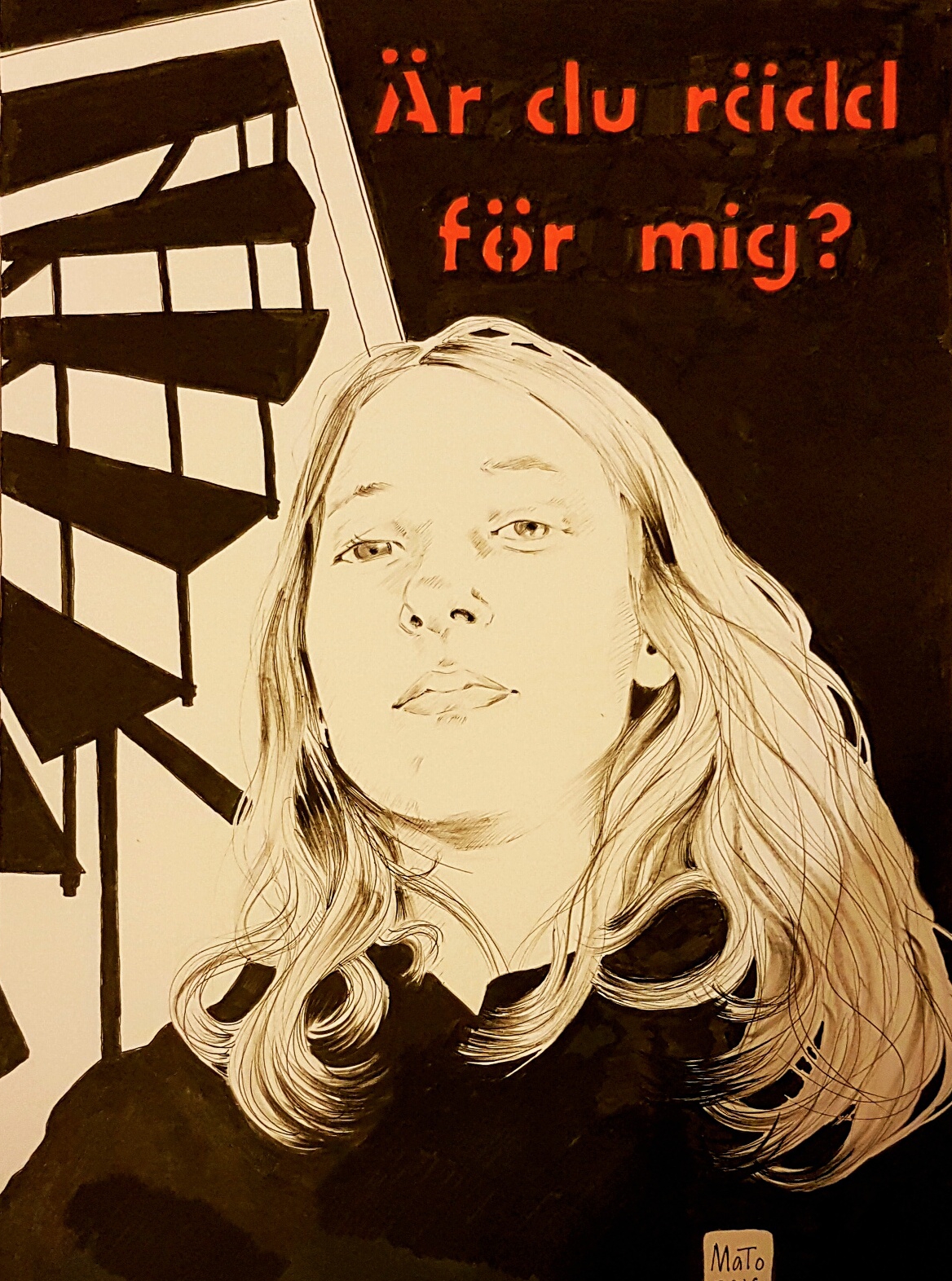 "Är du rädd för mig?"
"Are you afraid of me?"
2016
.
.
HYSTERI
…
HYSTERIA

Somebody buys a child. The birds have soiled the parsley.
Trump. My kids are arguing with each other.
They are marching again. The lunatics are winning.
A pimple on my chin. War. Why must I nag?
Stupid tablid headings filling our brains with leftover dough.
The words that nobody wants to pay for is sold with advertisement.
We blew everything by misunderstanding Marx and individualism enticed us.
We didn't want to be left standing alone dismissed, weak.
At first we didn't believe it but there was an end and now we are here. The end of the road
and it is diverging.
One pill makes you larger, one makes you small.
"Scream!!!" 2016 – De valde Trump /They elected Trump.
.
.
KLAR FÖR STRID
…
READY FOR BATTLE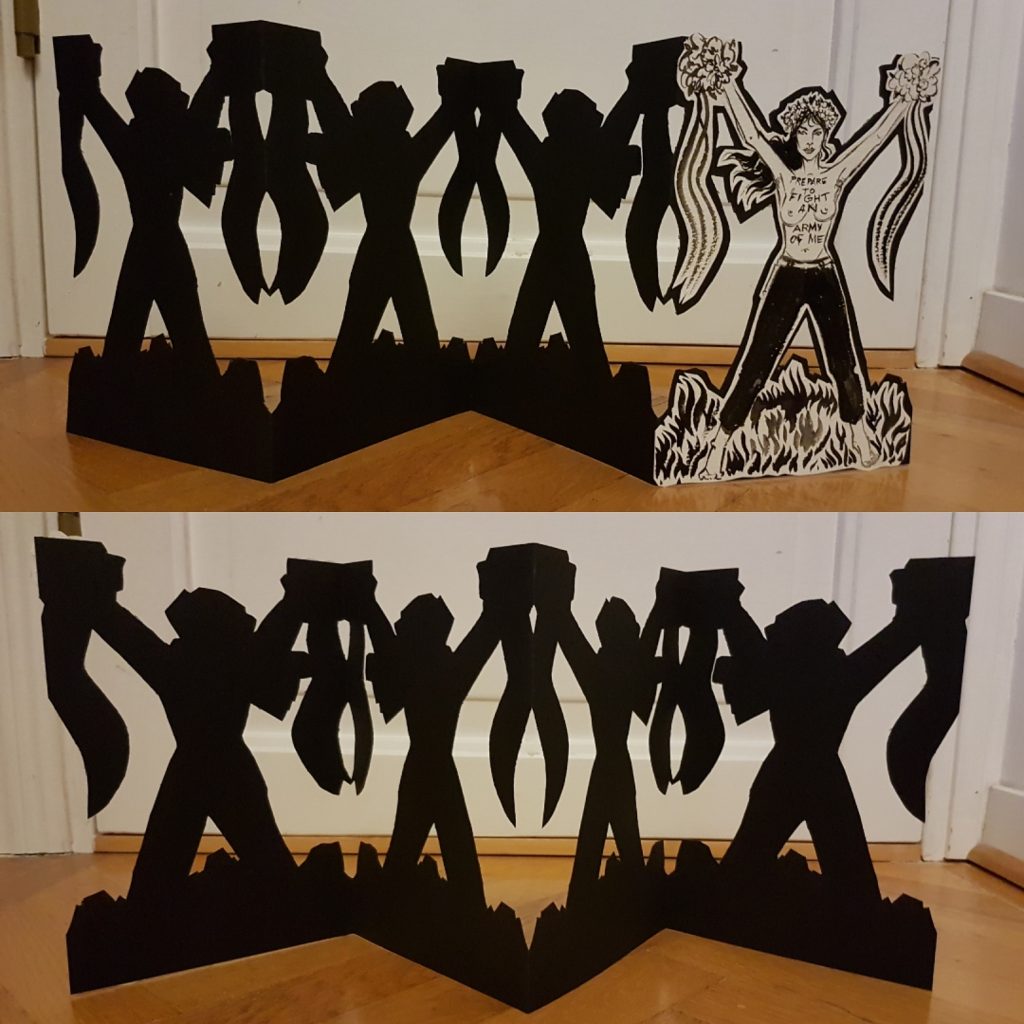 "An army of me"
2017
.
.
ÖMHET
…
TENDERNESS
Det är nu motståndet börjar.
Now is when resistance begins.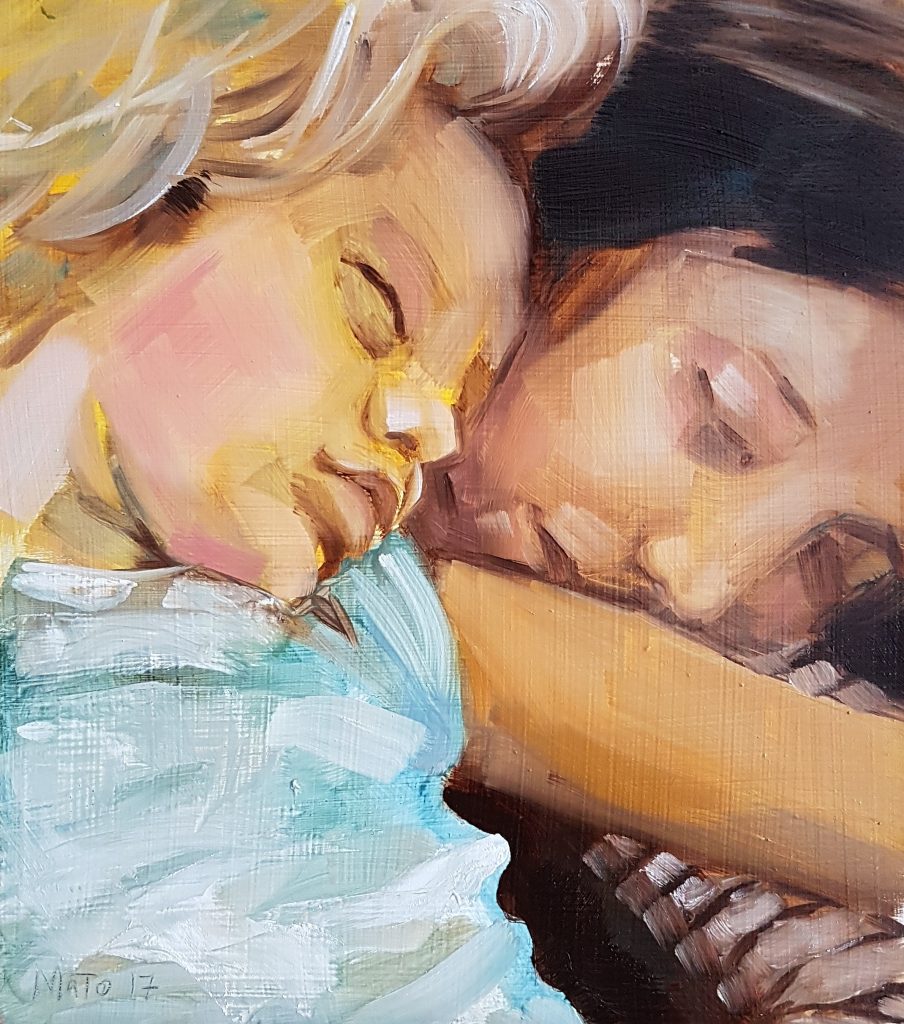 "Öm"
"Tender"
2017
.
.
Slut
End