I have felt a greater urge for art during this period. The news are all filled with Corona updates and eventually it all gets to much. Living this quiet life, working from home, I am fed up with the political squabbles online. Suddenly creating art seems important and vital for our sanity and ability to process it all.
The first drawing is from our last outing to a garden centre with a tropical greenhouse. The mobile phone is my tool and her comfort object. Oilpastels on white gessoed paper.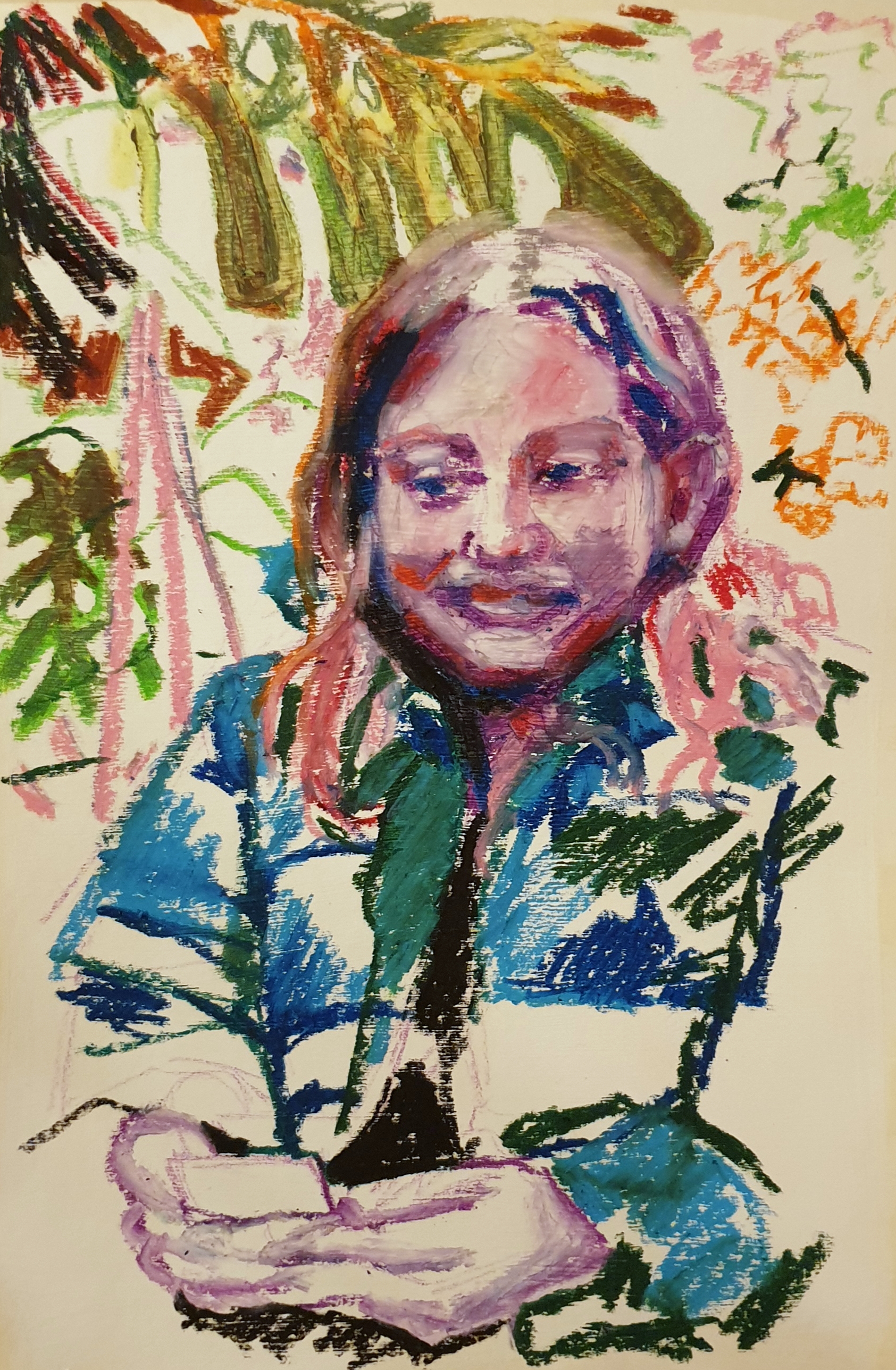 I have found oil pastels to be a way to get me started and there are less mental hurdles than to get out the oil paints. I also find the colours more vibrant. Sometimes I prime paper with acrylics and I often paint over discarded watercolours which is satisfying to recycle this way.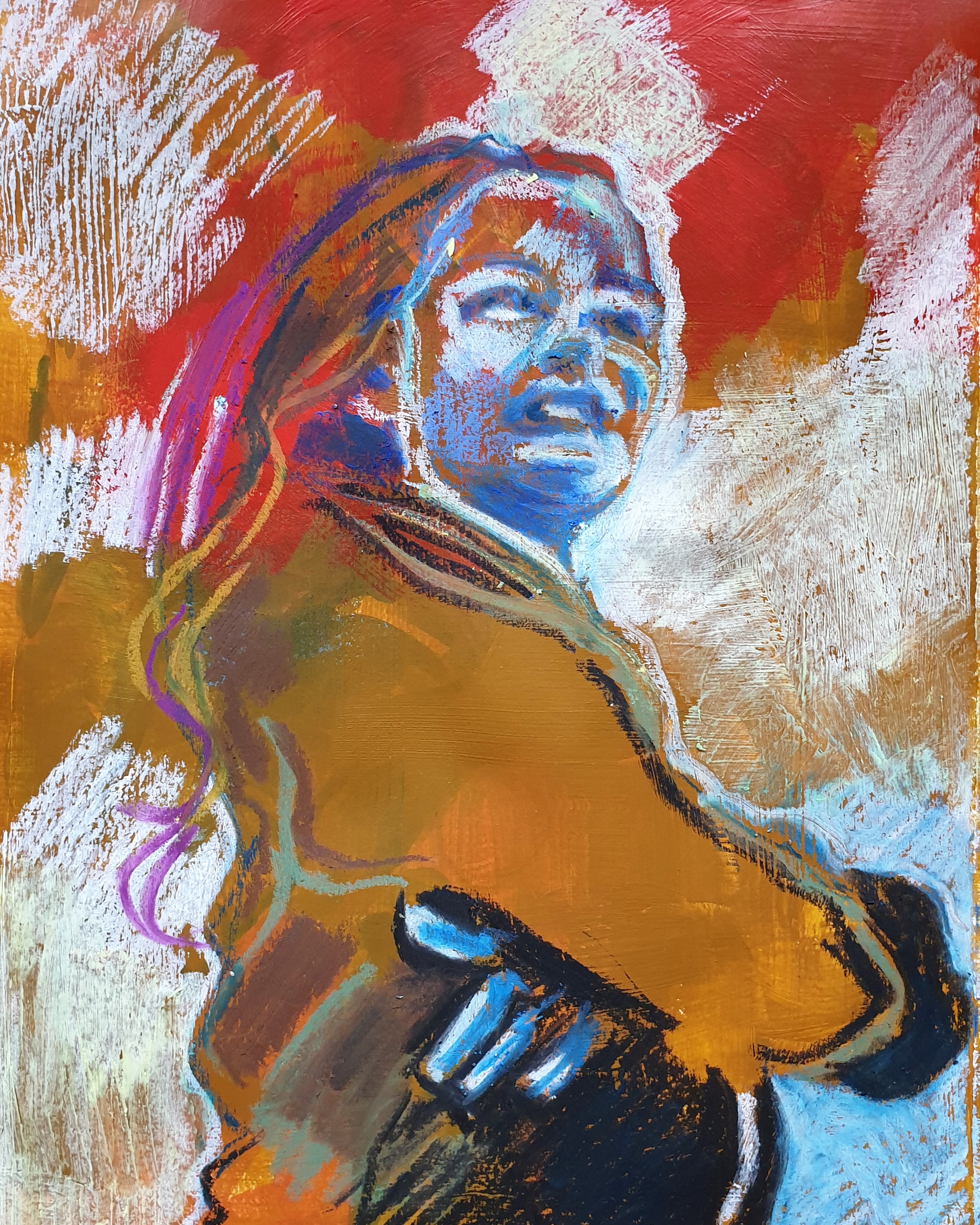 Working from home also mean you loose your normal daily mobility which normally contain at least a minimum of exercise. I try go for bike rides and walks. Except for the first image the rest is all from walks and a bike trip. It's still to cold to sit outside and paint so I use photos for reference.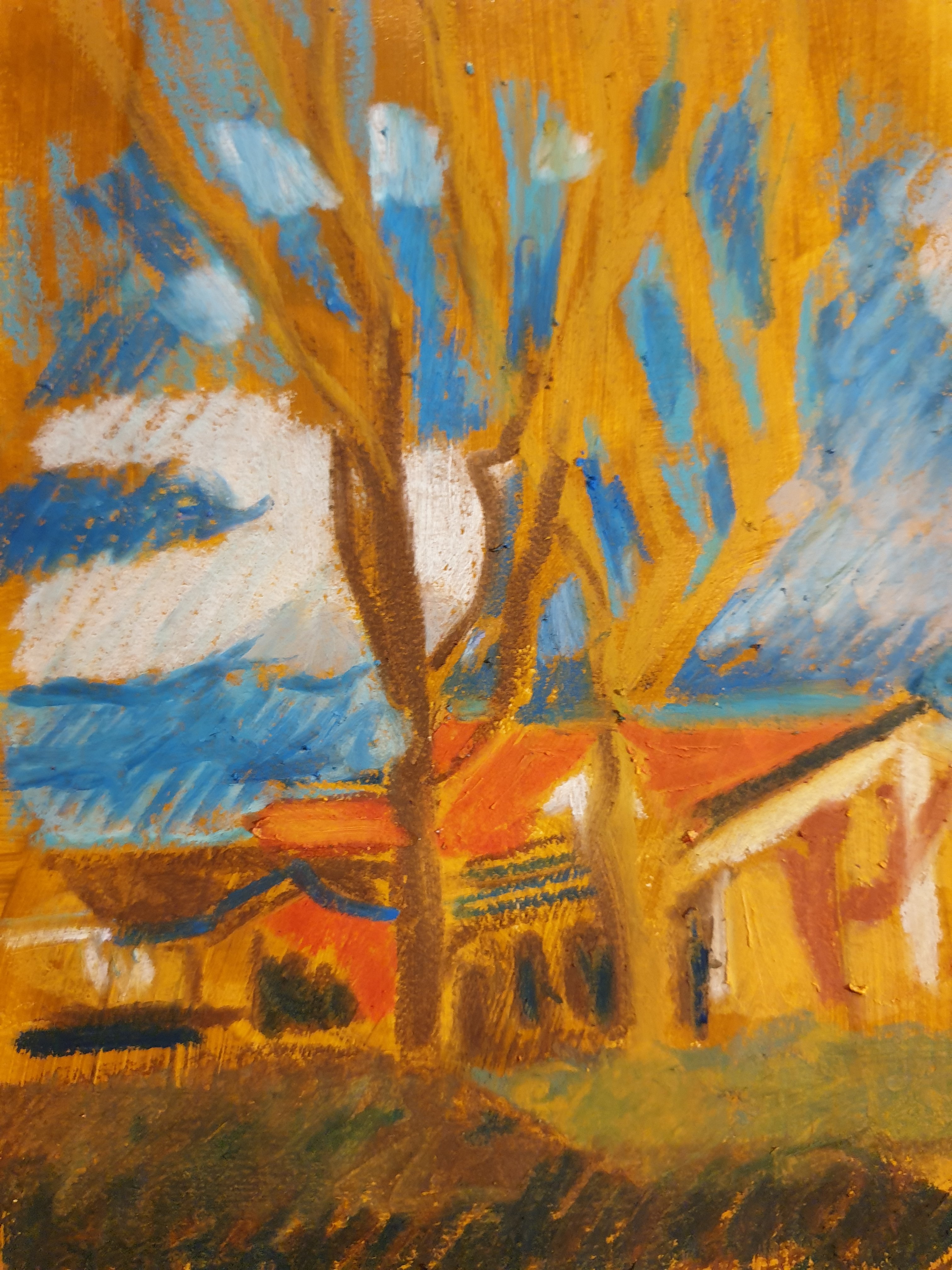 I'm not comfortable with landscapes. So I need to do more of them. And let the landscapes dominate the pictures. I'm still in the Apocalyptic mood not doing realistic colours.